New home heating system installation is not a project to be taken lightly. If you have been looking around already, you probably know that this service does not come cheap. There are also several different types of heating systems you'll have to choose from in the Central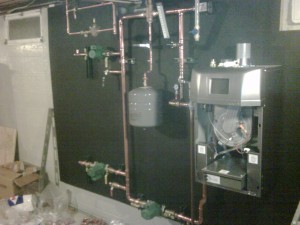 New Jersey area, all of which can make this process seem a bit overwhelming.
After all, you just want something that will keep you and your family cozy and comfortable. Why does it have to be so complicated?
Ask the Pros
Environmental Air Systems will walk you through this difficult decision step by step. Each home is a bit different, and may require a specific type of heating system depending on your situation. Our expert technicians will help you determine which system will work best in your home.
Call 866-339-HVAC (4822) for up to $2,000.00 off a furnace installation
in Central New Jersey or click here to contact us
You can rest assure that we'll keep you informed every step of the way. Having heating installation work done in your home can be quite an inconvenience and we know you still have to be able to get on with your day to day activities. That's why we get your heat installed as quickly as possible. That way you can enjoy your new heating system with minimum disruptions to your daily life.
Expert Installation
While it may be tempting to try a home heating system installation on your own, it really is a much more complicated process than it would appear to be on the surface. In order to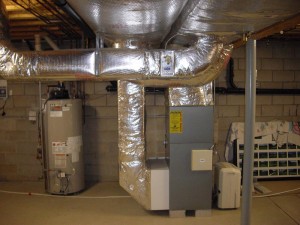 complete it successfully, you need to have intimate knowledge of the system itself, as well as the right tools to get the job done quickly and efficiently.
Our technicians have all of the latest equipment at their disposal for every job. They've been thoroughly trained in the intricacies of these systems and know how to operate all necessary equipment to achieve optimal results. Without this knowledge and know–how, your heating system may not function at peak performance and can even end up being a safety hazard.
Heating System Safety
When you hire us to do your home heating installation, we make the safety of you and your family our top priority. Our HVAC technicians will take every safety precaution and will keep you informed every step of the way. Our only goal is to give you the best possible service for a competitive price and in the safest manner possible.
Along these same lines, our technicians will go over all of the details of your system with you as well to be sure that you understand exactly how your system works and what to watch for. Of course, home heating systems are very safe, but you should always know what potential problems could look like, and we'll be happy to go over this thoroughly with you.
Professional Service from Start to Finish
Here at Environmental Air Systems, we take great pride in providing excellent service to each and every one of our customers. We know that leaving you satisfied is what keeps us in business and we strive to give you the best possible experience in every interaction you have with us.
We hold our Central New Jersey area heating technicians and all of our other employees to the highest standards as well, and we're sure you'll enjoy doing business with us. Whether you're just looking for some information about home heating systems or are ready to purchase one and begin the installation process, we'd love to hear from you.
Feel free to call any time and our staff will gladly answer any of your questions and let you know what we can do for you.